How to help children connect with family and friends during the pandemic
Keeping connected with friends and family is so important for everyone's mental health. We've all become so adept at communicating digitally throughout the pandemic—we're making video calls for coffee, hosting online parties and online family quizzes, and not to mention work and homeschool over Zoom every day. It is easy to forget the joy of writing and receiving letters and cards.
The Adventure pack was created a few years back as a way of gifting experiences and adventures. I updated it for my children and family to connect with each other during lockdown and while we're unable to travel.
Because we enjoyed using it so much, we want to share it with you, for free, in February and March 2021.
Each pack comes with a set of: 
6 cards you can write on,

A special world map envelope you can assemble

And adventure stickers to seal your pack with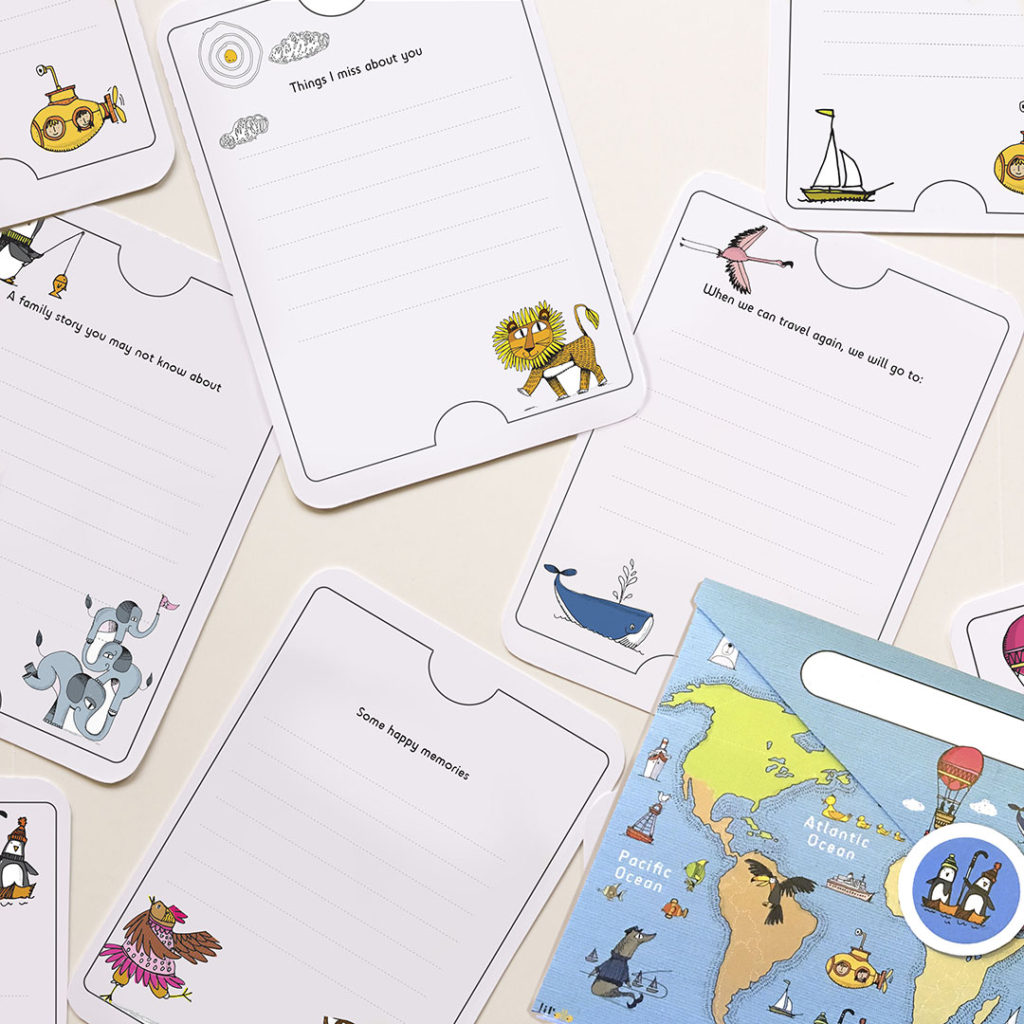 With your cards, you can:
–    Invite them on future adventures
–    Remind them of happy memories
–    Tell them what it is about them you're missing
–    Share a funny/scary/awesome family story
This isn't limited to use by the younger members of our families. I have been sending the cards to my grown-up family and friends too!
The stay-at-home Adventure Pack will be available in different languages and FOR FREE for the rest of February and March 2021. Help us share the adventure by liking, tagging your friends, or sharing on your stories. Wishing you happy (and safe) adventures ????
To receive your adventure pack, please fill in the signup box below and it will be automatically sent to you. If you can't see the language you're looking for, let us know by responding to the email.