The Questions About Bilingualism You Were Afraid To Ask
Tanya Mozias Slavin is a writer and a linguist. She has lived in five countries and is a mum to a bilingual nine-year-old and a trilingual three-year-old. Find her at www.tanyamoziasslavin.com or on Twitter (@tanya_slavin)
We live in a world where being multicultural, multilingual, multi-anything is quickly becoming the norm. But I still regularly meet parents who have deep seated concerns about raising their children bilingual. They often feel insecure about their ability to pass on a second language to their kids, and have unanswered questions about bilingualism. Many parents don't know how to do it, and are concerned that being multilingual is going to negatively impact their child's development or their sense of identity.
If you're secretly one of these parents, read on:
Will my child really be able to master more than one language?
The most important thing in raising a bilingual child is getting enough exposure in each language. So if your child's contact with the second language is limited to a weekly Saturday school lesson, although there will be many benefits, it's not going to be enough for her to become fluent in that language. But if you consistently speak the language at home, even only for a few hours every day, there is no reason she won't master two or more languages.
Will my child's performance in school suffer because he has to juggle more than one language?
It's another outdated belief that having to juggle more than one language is a strain on the brain and negatively influences the child's school performance. In the early years, the bilingual child's vocabulary might be distributed between their two languages (for instance, at five my son didn't know the names of certain common animals in English but only in his home language). This might give an impression that they're behind their peers. But don't worry, it will soon level out. It's easy enough to pick up additional vocabulary in a language you're fluent in, but it's much harder to learn a whole new language later in life. Not to mention that your child will be able to reap the many well-documented developmental benefits of bilingualism, like improved concentration and maths skills.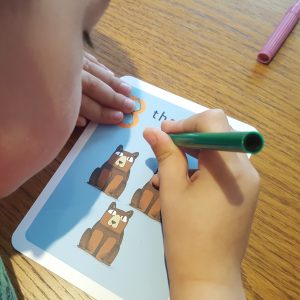 Can my child learn a second language if I myself am not a confident speaker?
You don't have to be a native speaker to pass on a second language to your child. In order for a child to learn a second language, they need to have enough exposure to it, but this doesn't necessarily need to come from you. However, if you are planning on being the main source, you have to be somewhat confident. In any case, if you can carry on a conversation in the language, there is no reason you can't start carrying on that conversation with your child! Just make sure your child gets additional exposure to that language in other ways, like regular interactions with native speakers and watching cartoons. Many parents I know do exactly that: begin to speak a second language to their child (full time or part time) even if they're not a native speaker themselves. They're killing two birds with one stone: practicing speaking the language and getting their kid to speak it too!
What are your questions and concerns about raising bilingual kids? Leave them in the comments and we'll address them in a future post!